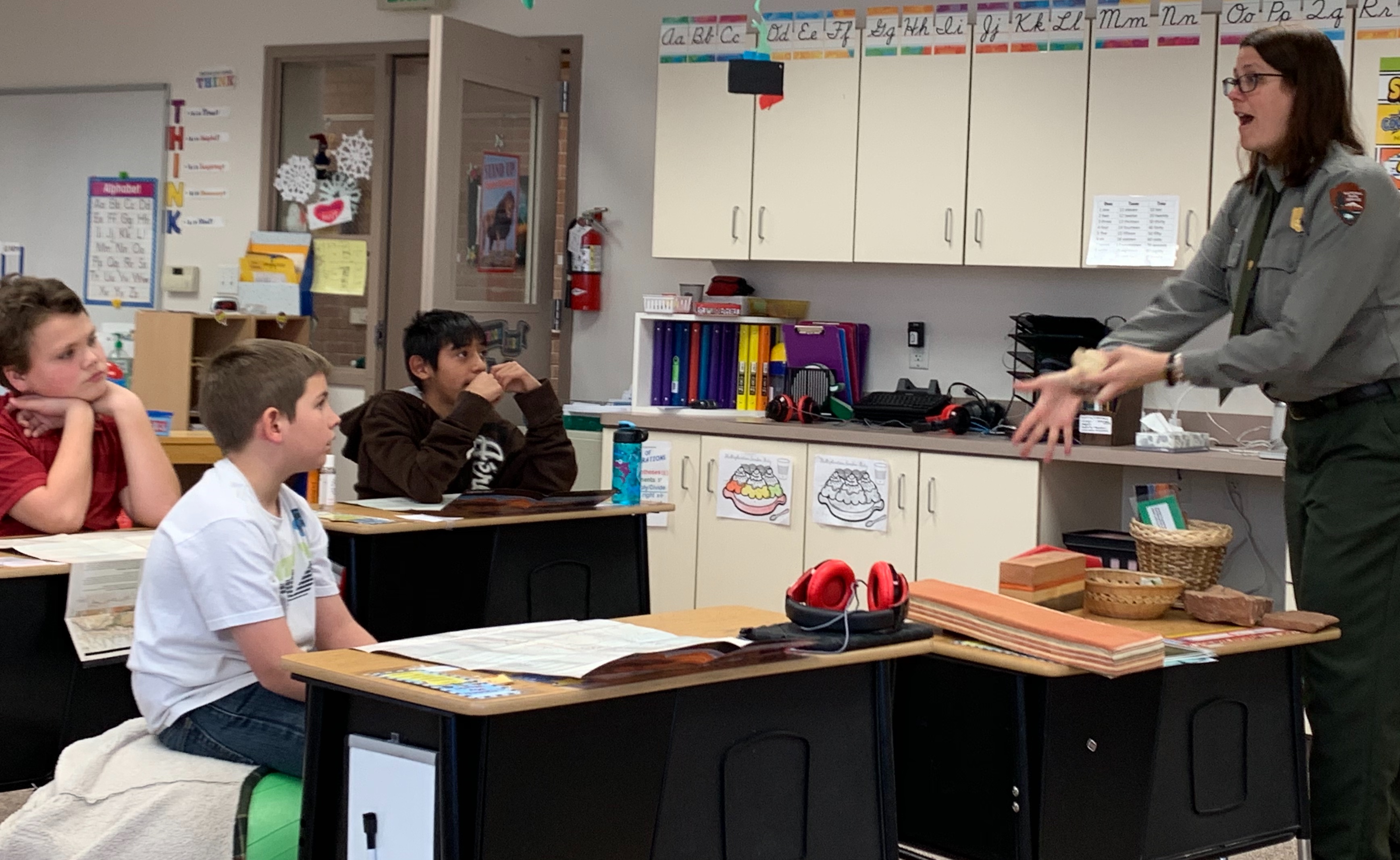 Ranger Shauna from Capital Reef National Park was a guest at Hanksville Elementary School on Wednesday January 30,2019. Mrs Wilkins class is studying Earth's structure and movement in Science. The Ranger's presentation was on that very aspect of geology. Students learned how the Waterpocket Fold came to be, how erosion and changes over millions of years have created the beautiful area surrounding where we live.
"There's more rocks than we see. They are underground, but you can see Them in canyons because the water has cut deeper into the ground," says Miguel Whipple a 5th grader at HES.
We love learning about the earth and the beauty around our home. Visiting the National Park is always a highlight of our year. We appreciate the time the rangers have to enhance our educational studies.