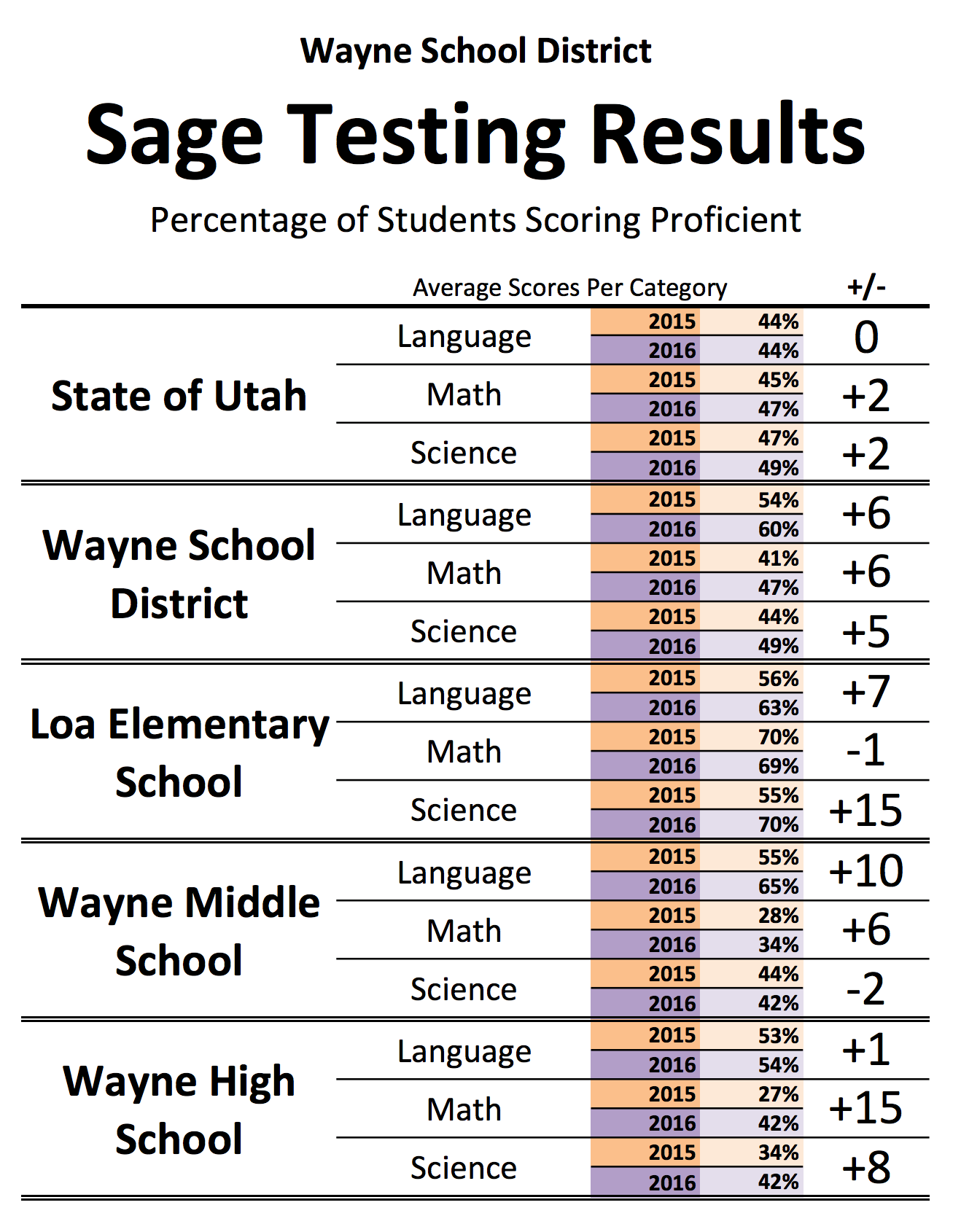 The State of Utah Board of Education has released final SAGE testing results for 2016. The testing shows impressive gains at Wayne School District. Students throughout the state are tested each year in April and May in Language Arts, Math and Science. The comprehensive testing program was developed by the State of Utah.

The testing results show positive gains for students and schools throughout the school district. Overall, the percentage of students scoring proficiency in Language Arts and Math grew by 6%. The Science proficiency scores grew by 5%. The most impressive gains at individual schools include a 15% gain in Science at Loa Elementary, a 10% gain in Language Arts at Wayne Middle School and a 15% gain in Math at Wayne High School.

Overall Wayne School District is above the state average in Language Arts and at the state average in Math and Science. We are proud of the hard work our teachers and students are doing at all of our schools. Each year our schools work to improve our instruction and educational results so that our students are better prepared for their future.

The SAGE testing program is in its fourth year. It has been under scrutiny, and there is legislative concern about the program. In a special legislative session in the spring of 2016, Governor Herbert suggested the state do away with the program. As a result, this may be the last year that the state uses the SAGE testing program. If SAGE testing ends other types of testing will replace it. This will ensure the quality of education continues to increase in our district.