Loa Elementary Art Night 2018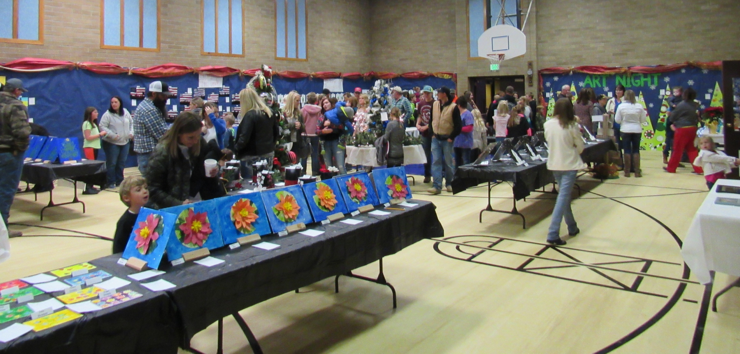 Each fall, the many artistic talents of Loa Elementary students are showcased in their annual Art Show. Each elementary class completes two or three arts projects, many with a Christmas theme, and they're proudly displayed in the Loa Elementary gym. On November 28th, parents were invited to view, then place a bid on the artwork--and the results were dazzling. Every single project received a bid and was purchased!
The school also decorated artificial Christmas Trees, as well as wooden Christmas Trees, that were available to the public to bid on. Continuing the theme of success, every single tree received a bid and they're now brightening homes throughout the community. This great event doesn't just show off student artistry, it's also a fundraiser. The projects those students worked on so diligently raised funds to purchase art supplies for future projects.
Principal Blackburn would like to express her gratitude to the community for supporting the school by contributing to the goal of high quality education.