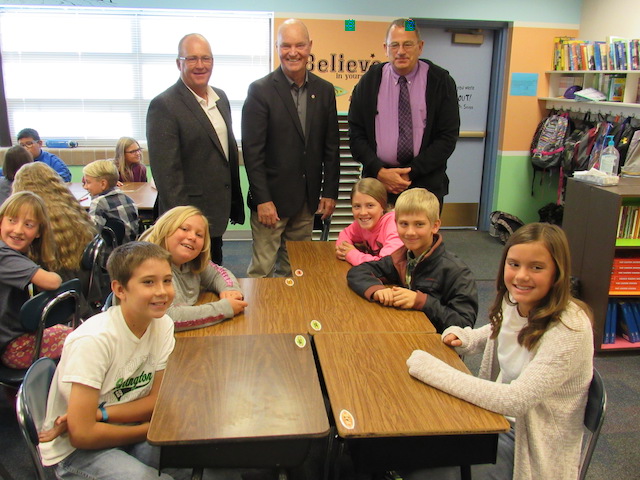 On Monday, September 23rd, Loa Elementary welcomed a visit from Utah State Senator Ralph Okerlund.

Superintendent Dr. John M. Fahey and School Board President Curtis Whipple were on hand as Principal Cherie Blackburn gave the senator a tour of the school.

Among the highlights of Senator Okerlund's visit was a demonstration of physical and chemical reactions from the Discovery Gateway Children's Museum in Mrs. Barlow's 5th grade class, as well as interactions with the school's students and staff.

Senator Okerlund, District 24's State Senator since 2008, and the State Senate Majority Leader since 2013, took a keen interest in the school's facilities and resources, while asking what the state senate could do to aid in helping districts, administrators, and teachers to better educate Utah's students.

"As the state with more students per capita than any other, education is always going to be a major focus," Okerlund said. "Anything we can do to help prepare our children to be competitive after graduation, we're going to do."

Wayne School District and Loa Elementary would like to thank Senator Okerlund for visiting, and for showing such a genuine interest in educational issues.