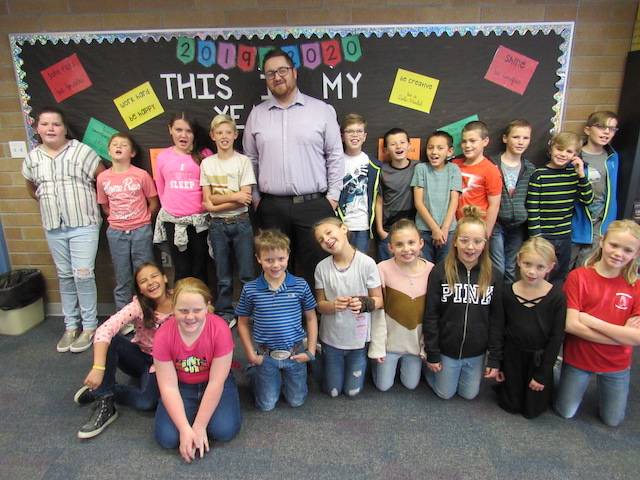 Mr. Jared Swanson's 4thgrade class at Loa Elementary was recognized by Imagine Learning for finishing in the nation's top 10 during a recent math competition.Imagine Math is one of the programs we use in the district to help strengthen our student's math understanding.
The Imagine Math Ready, Set…SOLVE competition took place all during the month of October. Classrooms all across the United States completed over 7 million math lessons, solved over 224 million math problems, and spent 2.5 million hours working on math."I am incredibly proud of this class for all of the work that they have put into their schoolwork this year. I think that the fact that they had the honor of being in the top ten in Imagine Math in the country for the month of October shows how much work they have put into their studies," said Mr. Swanson.
Through their hard work and dedication, Mr. Swanson's 4thgraders placed among the nation's best—and received a Pizza Hut pizza party as the reward for their efforts!"We're excited about the performance of our 4thgrade students, and very pleased that they are succeeding in developing their math skills for the future," said Principal Cherie Blackburn. "Naturally, we're proud that their efforts paid off with national recognition.Congratulations to Mr. Swanson and his students for all their hard work.