Details

Hits: 199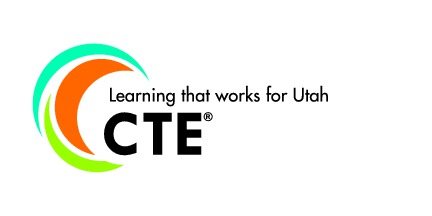 Welcome to Wayne School District Career and Technical Education! CTE provides all students access to high-quality, rigorous career-focused programs that result in attinment of credetials with labor market value.
Areas of Study:
CTE provides courses and Pathways consistent with industry standards. Exploratory courses begin in the seventh grade, and subsequent courses teach students specific job readiness and job skills, which can lead to employment and postsecondary education.
Agricultural Education

Business and Marketing Education

Family and Consumer Sciences Education

Health Science Education

Information Technology Education

Skilled and Technical Sciences Education

Technology and Engineering Education
Role of Secondary CTE:
Introduce students to career options.

Assist in development of career goals.

Provide technical skills.

Provide occupation-specific skills.

Prepare students for further education and training.
College and Career Awareness:
Utah's College and Career Awareness program provides junior high students with the direction, decision making, and planning needed in order to select their career path.
Self-knowledge

Education and occupation exploration

Career planning
Comprehensive Counseling and Guidance Program:
Utah's Comprehensive Counseling and Guidance Program assists students and their parents in the development of a College and Career Ready Plan. The program enables students to:
Explore career possibilities.

Expand their opportunities and set personal education and career goals.
Skill Certificate Program:
CTE provides skill certificates in courses and programs in grades 9-12. The Skill Certificate exams verify skill attainment and, where available, industry exams are offered. This accountability system assures that all courses and programs in the state are consistently teaching to the standards established by experts in that occupational area.
Work-Based Learning:
Utah's Work-Based Learning program narrows the gap between theory and practice. Students have opportunities to see how classroom instruction connects to the world of work and future career opportunities through these activities.
Apprenticeships

Career Fairs

Field Studies

Guest Speakers

Job Shadows

Student Internships
Details

Hits: 223
District Level
| | | |
| --- | --- | --- |
| Name | Position | Email |
| Jennifer Christensen | CTE Director | This email address is being protected from spambots. You need JavaScript enabled to view it. |
| Dustin Shakespear | Central Region Pathway Coordinator | This email address is being protected from spambots. You need JavaScript enabled to view it. |
Wayne Middle School
Name
Courses Taught
Email
Stephanie Williams

Digital Literacy

Creative Coding

This email address is being protected from spambots. You need JavaScript enabled to view it.

Tom Leavitt
College and Career Awareness

This email address is being protected from spambots. You need JavaScript enabled to view it.
Wayne High School
Name
Courses Taught
Email
Sherry Ellett

Design & Visual Communications

Commercial & Advertising Art

Digital Photography

Digital Graphics

This email address is being protected from spambots. You need JavaScript enabled to view it.

Jessica Grundy

College Welding

Animal Science 1 & 2

Leadership Principles

Floral Design

Business Communications

Agricultural Biology

Ag Systems 1 & 2

Advanced Ag Systems

This email address is being protected from spambots. You need JavaScript enabled to view it.

Joni Taft

Food & Nutrition 1 & 2

Culinary Arts 1

Interior Design 1 & 2

Adult Rolles and Financial Literacy

Early Childhood Education

Child Development

This email address is being protected from spambots. You need JavaScript enabled to view it.

Heidi Woolsey
Medical Anatomy and Physiology

This email address is being protected from spambots. You need JavaScript enabled to view it.

Julie Chappell
Emergency Medical Technician

This email address is being protected from spambots. You need JavaScript enabled to view it.

Tom Leavitt

Automotive

Intro to Construction

Carpentry 1

Architectural Drafting

This email address is being protected from spambots. You need JavaScript enabled to view it.

Candence Peterson
CTE Internship

This email address is being protected from spambots. You need JavaScript enabled to view it.
Details

Hits: 261
CTE Pathways, within eight areas, are rigourous programs of study to assure strong academic and technical preparation providing students with critical learning and hands-on skills. Students who focus on a Pathway acquire the skills necessary for entry into well-paid careers with high potential for rapid financial growth, increased levels of responsibility, and a high degree of personal satisfaction.
Pathways will lead a student from secondary education program to a certificated program at Snow College or other higher education institutions in Utah.
Utah CTE Career Pathways Website

Details

Hits: 196
Work-Based Learning (WBL) gives students the opportunity to learn a variety of skills expanding the walls of classroom learning to include the community. By narrowing the gap between theory and practice, Work-Based Learning creates meaning for students.
WBL provides opportunities for students to learn a variety of skills through rigorous academic preparation with hands-on career development experiences. Under the guidance of adult mentors, students learn to work in teams, solve problems, and meet employer's expectations.
CTE Internships:
CTE Internships provide on the job training opportunities that are directly related to a career goal and course of study identified through the College and Career Readiness Plan. Therefore, a student must have taken or currently be enrolled in a CTE class related to the internship opportunity. This Work-Based Learning experience is designed to bridge the gap between school and work. Appropriate supervision by a school/district coordinator must be maintained.
To apply for a CTE Internship, please contact the
Work Based Learning Coordinator:
Candence Peterson, This email address is being protected from spambots. You need JavaScript enabled to view it.
Details

Hits: 205
Career and Technical Education Scholarships can be found here. Check the link frequently as the content and dates are different for the various scholarships.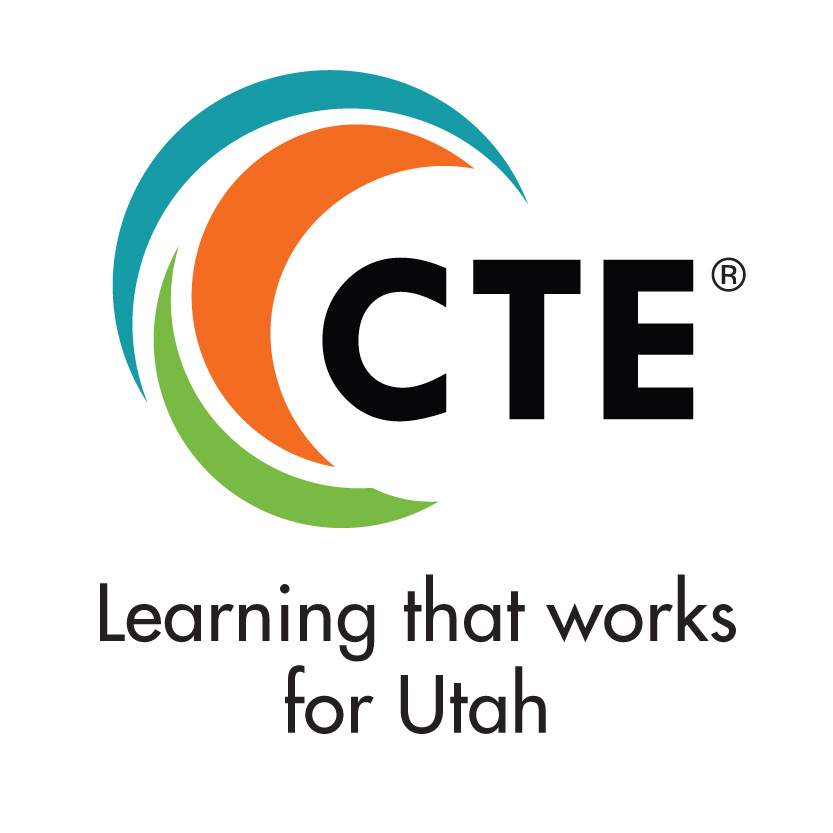 Career and Technical Education Scholarship and Tuition Awards
Deadline: February 1
The Career and Technical Education (CTE) Scholarship and Tuition Awards are for outstanding CTE Students in Utah. The scholarship/awards are sponsored by the Utah State Board of Education (USBE) with funds provided by participating higher education institutions. The award amount varies by institution, see application for details.
Students must download, Save file, then Open with Adobe Reader to fill out.
Save and Print, gather signatures, scan and email.
PDF is fillable, can upload certificates.
For more information and the application, please click this link: CTE Scholarships and Tuition Awards