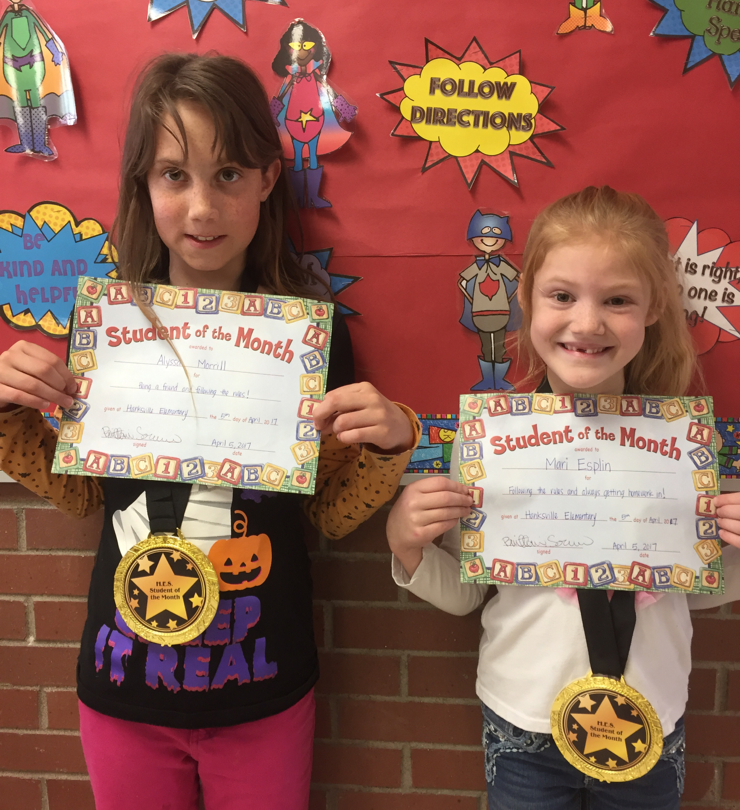 March Student of the month of for the K-2 class is Mari Esplin. Mari is in First grade and has worked to get handed in her homework in March. Mari follows class rules and is a helper in class.
4th grader Alyssa Morrill was choses as Student of the month for March in the 3-5 grade class. She is friendly and helpful and she enjoys school and learning. Alyssa shows she cares for other students and follows the rules always.
Outstanding Job Girls!!