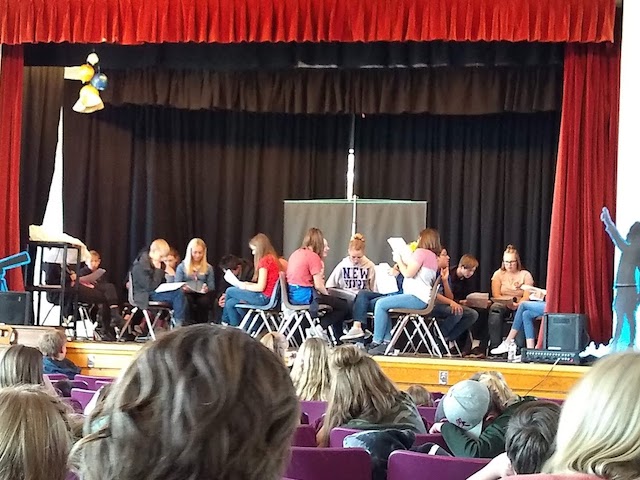 The drama club at Wayne Middle School entertained audiences with a unique presentation of "How The Grinch Stole Christmas" this holiday season.
Students presented a "reader's theater" of the holiday classic. Reader's theater is a style of theater in which the actors do not memorize their lines. Actors use only vocal expression to help the audience understand the story rather than visual storytelling such as sets, costumes, intricate blocking, and movement.
Eighteen cast members contributed to the production, which was performed four times, and at three different locations. Several cast members played more than one role.
And, the students prepared with ten days of practice over a two week period.
The results of their efforts were clear in the final product, which was a performance that was just as funny, impactful, and meaningful as the original.
Helping the students to get their production fine-tuned was the guidance of Mrs. Toni Lamb and Mrs. Andrea Peterson, who the students thanked for their support and advice during their final performance—for their classmates—in the district auditorium.