WMS School Community Council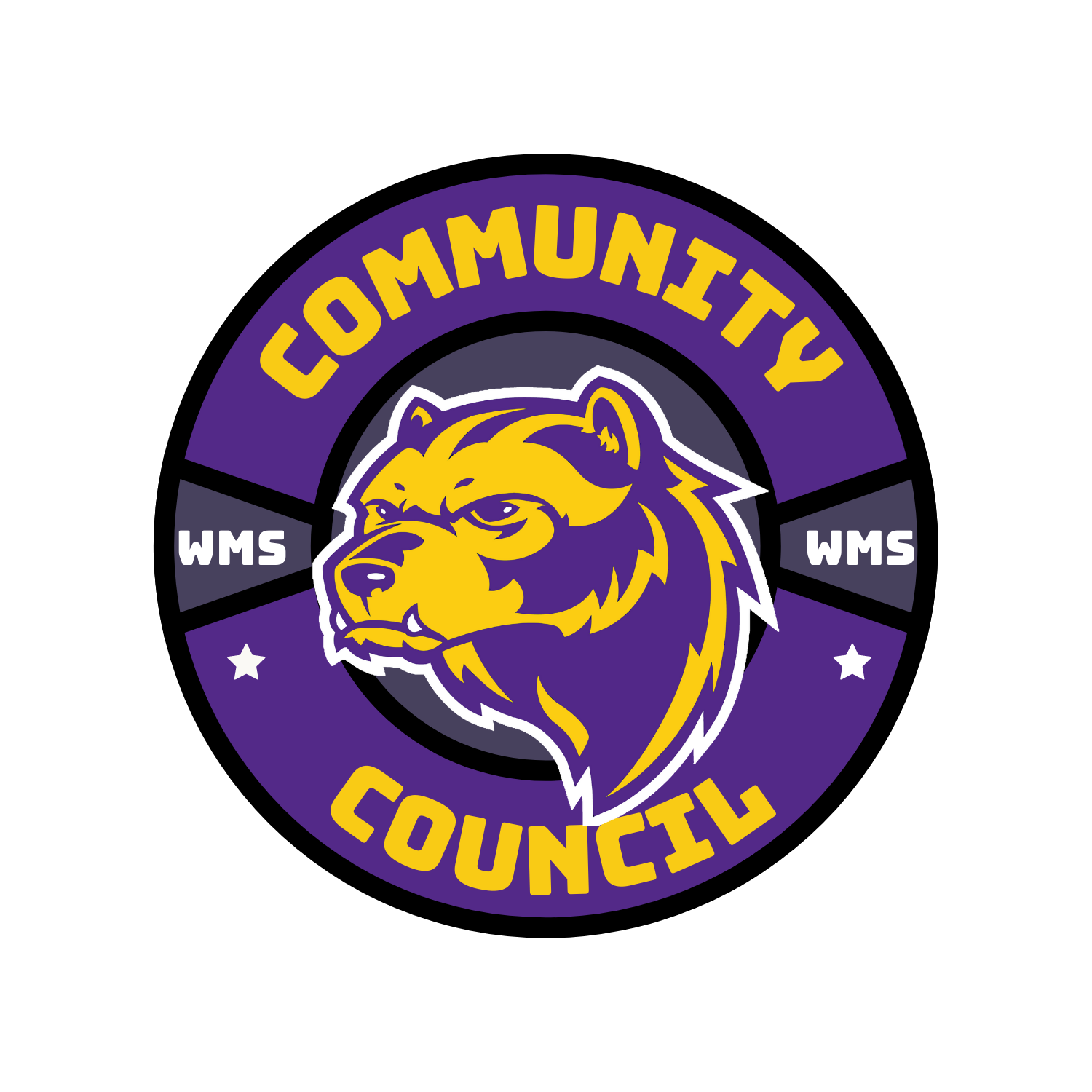 Wayne Middle School - School Community Council
WMS School Community Council consists of parents, the principal, and one school faculty/staff member.
The Council's primary focus is allocating funds from the School LAND Trust Program to special projects and technology, for the benefit of our school.
Please Participate!
We invite you to join our WMS council! Each September nomination forms are sent out to parents in the following formats:
1) Paper Copy, 2) Remind App, 3) Google Foms, and 4) Email.
We encourage ALL parents to participate and run for open positions on the council.
Feel free to contact us here at the school with any questions about how to join and/or participate.
2022 - 2023 Council Members
Parents - This email address is being protected from spambots. You need JavaScript enabled to view it. (Chair), This email address is being protected from spambots. You need JavaScript enabled to view it. (Vice Chair),
This email address is being protected from spambots. You need JavaScript enabled to view it., This email address is being protected from spambots. You need JavaScript enabled to view it., This email address is being protected from spambots. You need JavaScript enabled to view it., This email address is being protected from spambots. You need JavaScript enabled to view it., & This email address is being protected from spambots. You need JavaScript enabled to view it.
Principal - This email address is being protected from spambots. You need JavaScript enabled to view it.
School Staff -This email address is being protected from spambots. You need JavaScript enabled to view it. (Vice Chair)
Meetings scheduled for the 2022-2023 school year are as follows:
October 13th, January 18th, March 15th, April 20th
Meetings will begin at 5:00 pm, and will take place in the WMS library
PARENTS AND THE PUBLIC ARE INVITED AND WELCOME TO ATTEND
2022 - 2023
WMS School Land Trust Plan 2022-2023
Community Council Agenda 10-13-22
2021-2022
WMS School Land Trust Plan 2021-2022
WMS School Community Council Contact Information - 2019-2020
Meeting Minutes - 2019 12 10 - TO BE APPROVED
Final Report - WMS - 2018-2019
Last updated on .
Hits: 2689