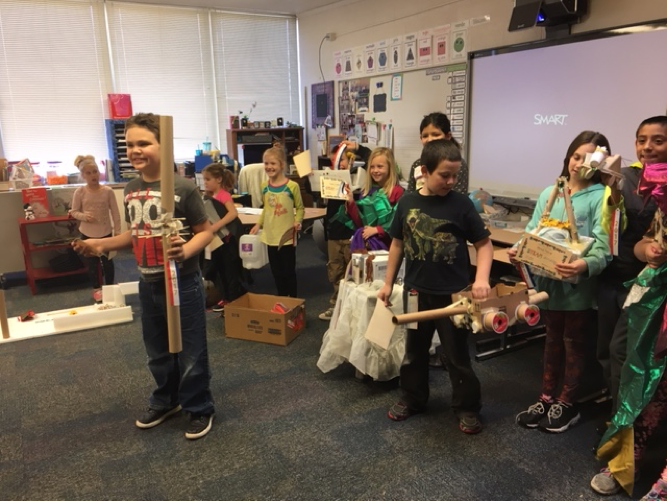 On December 20, 2017, the students at Hanksville Elementary did a fun and timely STEM activity. The activity was centered around recycling (clean) trash and building toys that they could give to their brothers and sisters for Christmas. The theme was from "How the Grinch Stole Christmas" by Dr. Seuss. Their prompt for the activity was, "When the Grinch came to Whoville, he took everything, including the kids' toys. There were a lot of toys in Whoville!! There were Flung-Floopers and Who-Wunkers. Design a toy sure to sure to make any child in Whoville smile."
The students 1st step was to make a plan on paper. After the students' designs were approved, they went to work on the piles of garbage to make their toys. After working on their toys for 40 minutes, the students displayed their toys to the class and wrote a reflection paper on how their toy would make a child from Whoville smile.
This was a great activity that helped the students learn about recycling, project design, building and creativity. We would like to thank Sara Bradbury for developing the outstanding activity and all of the staff at Hanksville Elementary who helped the students create these outstanding projects.