Latest News
Details

Hits: 430
Wayne School District is selling some old iPads and computers. Devices are being sold on a first come, first served basis. You will need to pay for and pickup the devices by June 10 at the School District Office. Device availability is not guaranteed. Devices are sold as is and no support will be provided. If you are interested in purchasing devices please fill out this form. Basic device information and pricing are included on the form. Any questions can be emailed to Andrea Peterson at This email address is being protected from spambots. You need JavaScript enabled to view it..
Details

Hits: 320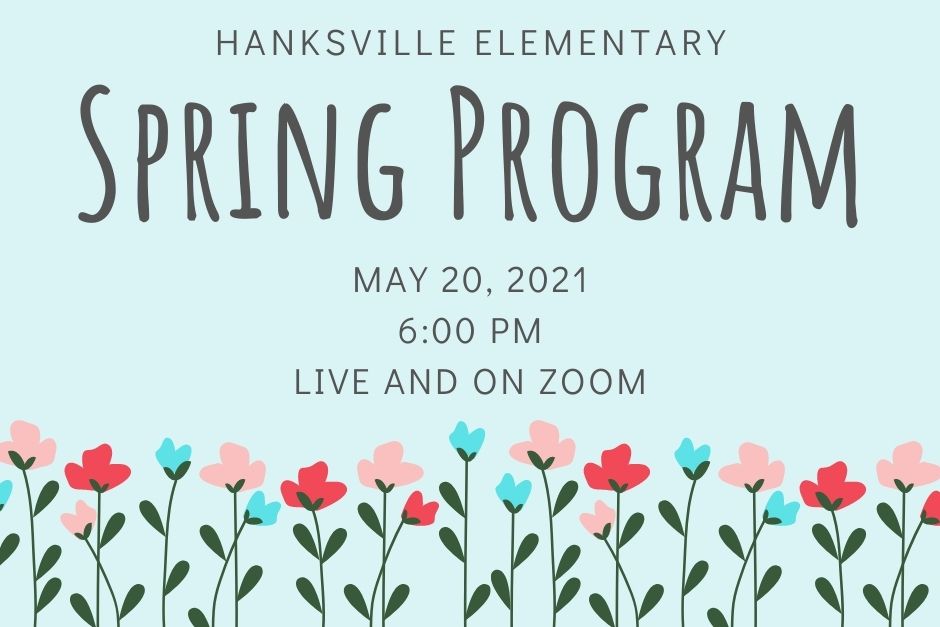 The Hanksville Spring Program will be held on May 20, 2021 at 6:00 pm. You may attend in person or join by Zoom using the information below.
Join Zoom Meeting
https://uetn-org.zoom.us/j/85742724558?pwd=TVpsdHhLYWE4OTcyb2NCNmp5WXg0dz09

Meeting ID: 857 4272 4558
Passcode: HESspring
Details

Hits: 401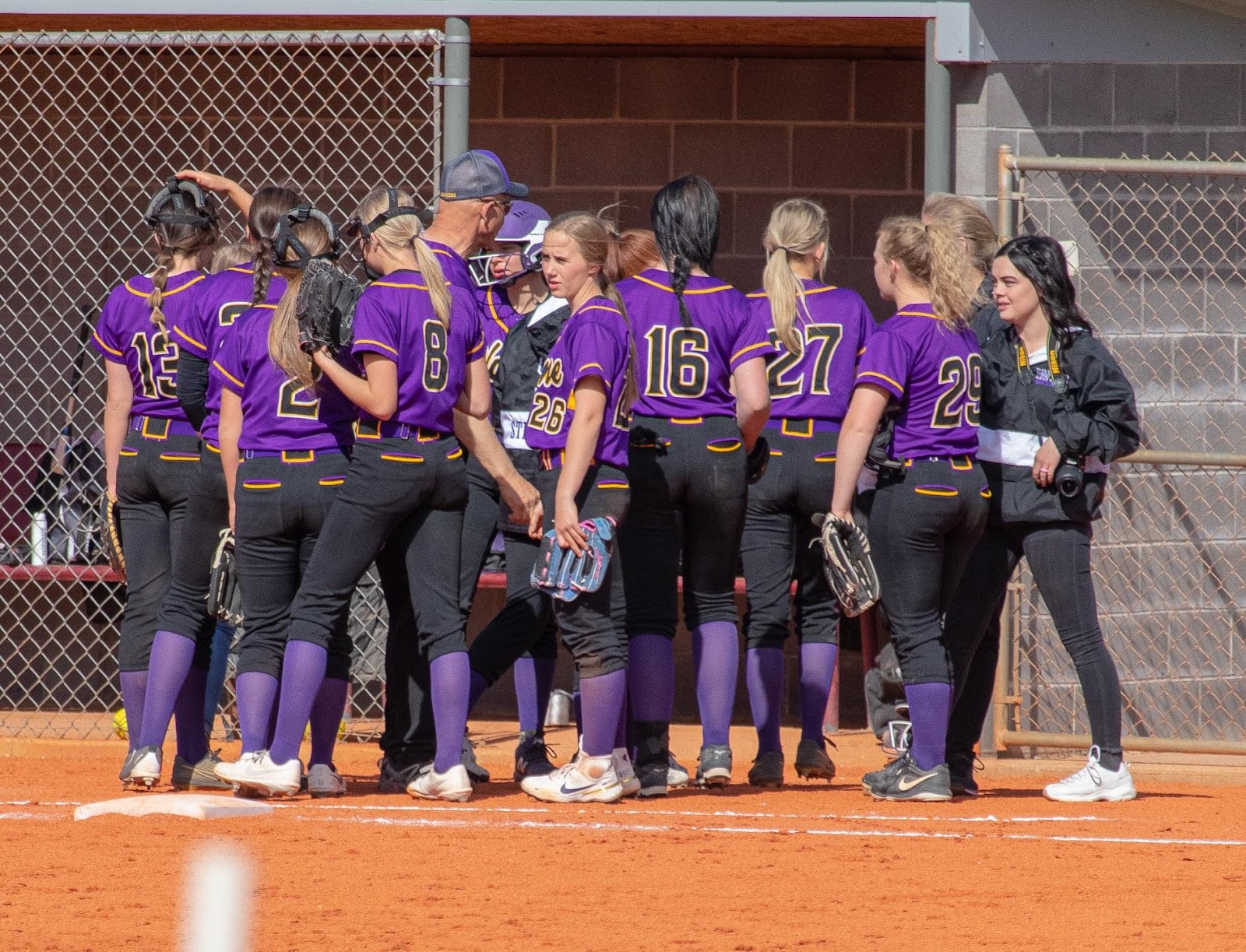 On May 8th, the Wayne softball girls were able to go to Duchesne and play Duchesne and Milford. These were similar to the play in games for State. They played Duchesne first. The first 3-4 innings no one had scored any runs. Duchesne ended up scoring some runs and beat Wayne. The next game was against Milford. This was a great game. Wayne ended up winning 26-15 beating Milford. This would have put the Wayne Softball team going to State. On May 13th Wayne went up to Spanish Fork and played North Sevier. They struggled a little bit at first, but they played a good game! They scored a few runs, but North Sevier ended up winning. It was a great season for the Wayne Softball girls!
-Savannah Williams (WHS Freshman)
Details

Hits: 355
On Wednesday, May 12, 2021, the Wayne High School track team traveled to Bryce Valley for Region track. It was a very successful track meet, and many of the athletes qualified for state track. Those who qualified for state were as follows:
Braxton Swaner- 100 meters
Ethan White- High Jump
Hanna Williams- Javelin, High Jump
AnDee VanDyke- 800 Meters
Lacey Ellett- Discus, 100 meters, 200 meters
Ambria Giles- Long Jump
Shaylee Brown- 400 meters
Aspen New- Discus
Lacey Ellett, Hanna Williams, Willow Lawton, Hali Peterson- Girls 4x100
State Track is next Friday and Saturday, May 21st & May 22nd, at Davis High School. Good luck to all those who qualified!
~Elena Peterson (WHS Sophomore)
Details

Hits: 349
On the 13th and 14th of May, the Wayne High Drama/Theatre class performed a play called: Law and Order: Fairy Tale Unit. The play consisted of all the Drama students and they have been working on the play since December. Along with the play, there were many individual acts that performed. These same people did their acts at region and state drama and they all did very, very well! The play was free admission so anyone had the opportunity to come enjoy it all. Everyone had an amazing time performing and spending time together. Everyone got to know each other a lot more because of it and it all went super well!
- Bryndis Maw (WHS sophomore)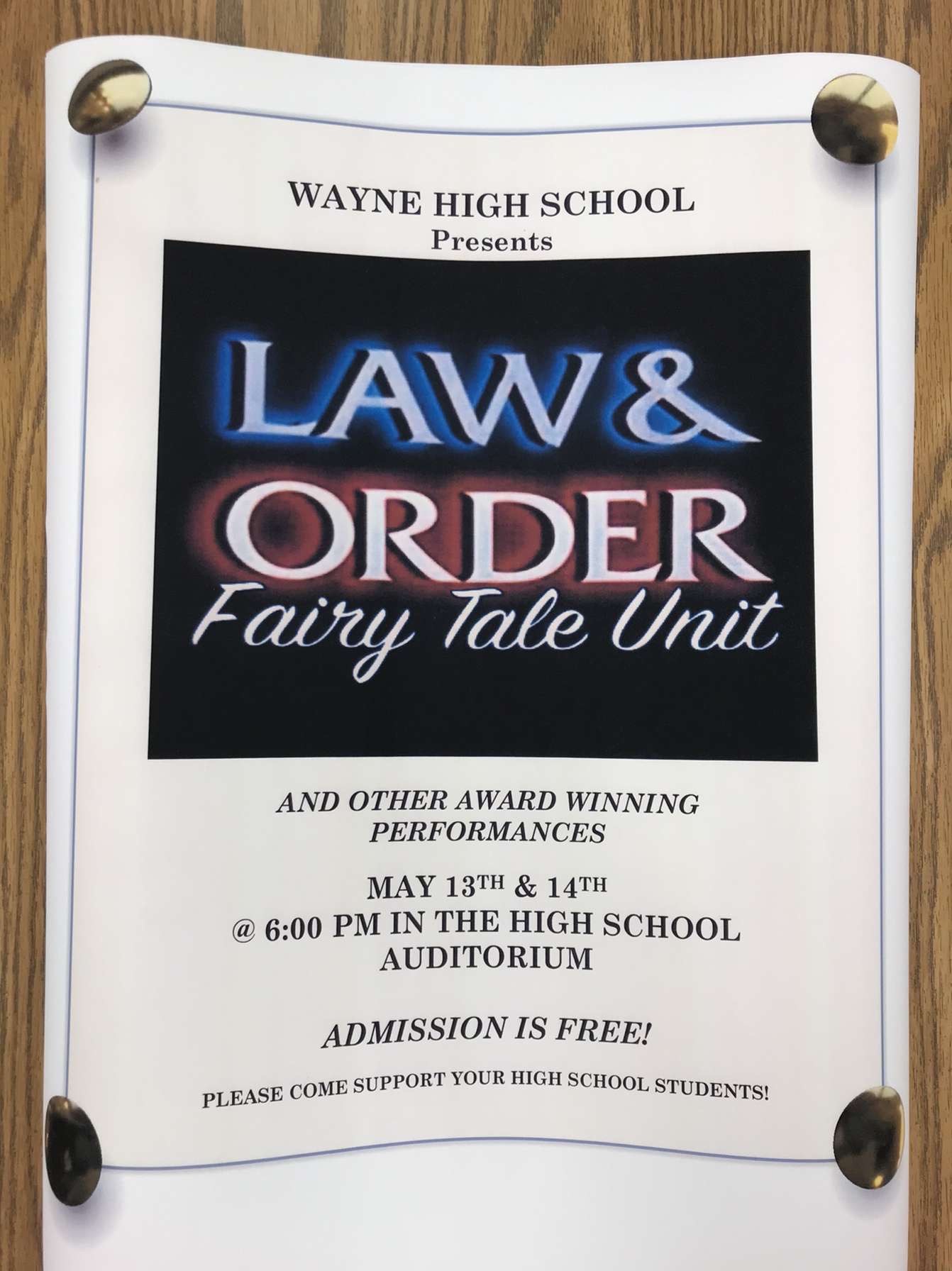 Details

Hits: 294
05/12/2021
On May 3rd of 2021, the Spring Concert was held at WHS Auditorium. However, this concert was a bit special with the participation of the Seal Squad Ensemble. This band was formed by WHS band students. Members of his band were Kalina Maw(Senior), CJ Torgerson(Senior), LynDee Harker(Senior), Bryndis Maw(Sophomore), Elena Peterson(Sophomore), and Blake Giles(Senior). They played three songs: Merry-Go-Round of Life -Joe Hisaishi, Lit(Var) -Kensuke Ushio, Breath of the Wild -Manaka Karaoke, Yasuaki Iwata, Hajime Wakai. They were the stars of this event. Mrs. Chappell's WHS Band and Mrs. Taft's WHS Choir starred afterwards with notable performances including Darklands March & How to Train Your Dragon by the WHS Band and Phantom of the Opera by the WHS Choir.
- Mizuki Ito (WHS Junior)