Latest News
Details

Hits: 372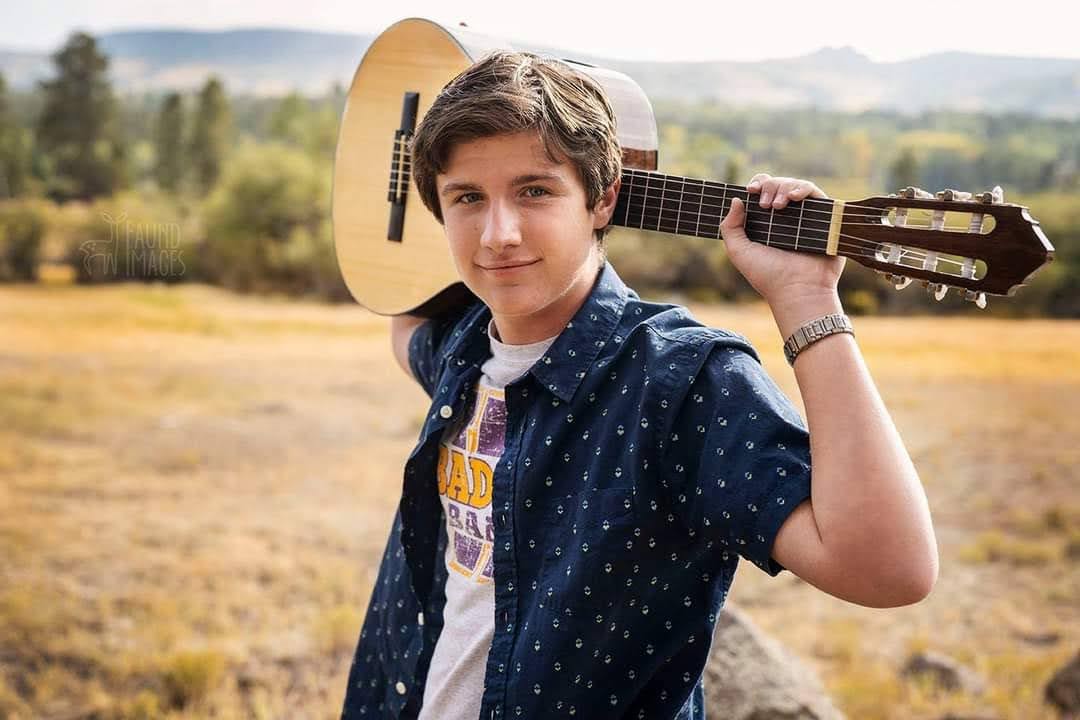 Blake Giles is the Central Utah Sterling Scholar winner in the category of Music. He has been involved with music all his life and has been playing music for eleven years. He plays by ear and is self taught. He plays seven different instruments. Honor Band is an event that he has attended every year throughout high school and middle school. He has also been involved in several leadership roles both academically and within extracurricular programs. He has served as both the Junior class secretary and the Senior class secretary. He is also heavily involved in 4-H and is currently a Utah State 4-H Ambassador which is very difficult to become. He is an Eagle Scout and he currently plans to serve an LDS mission and pursue a Bachelor's Degree in Computer Engineering as well as a Bachelor's Degree in Music at Utah State University where he has received a full presidential scholarship. He has maintained a 3.9 GPA all through school.
We want to wish a huge congratulations to Blake! We are so proud of him and how he represented Wayne High School. This a huge accomplishment and we want to recognize all the hard work and time that went into becoming the Central Utah Sterling Scholar winner. Make sure to tell Blake good job and congratulations if you get the chance. Congratulations, Blake!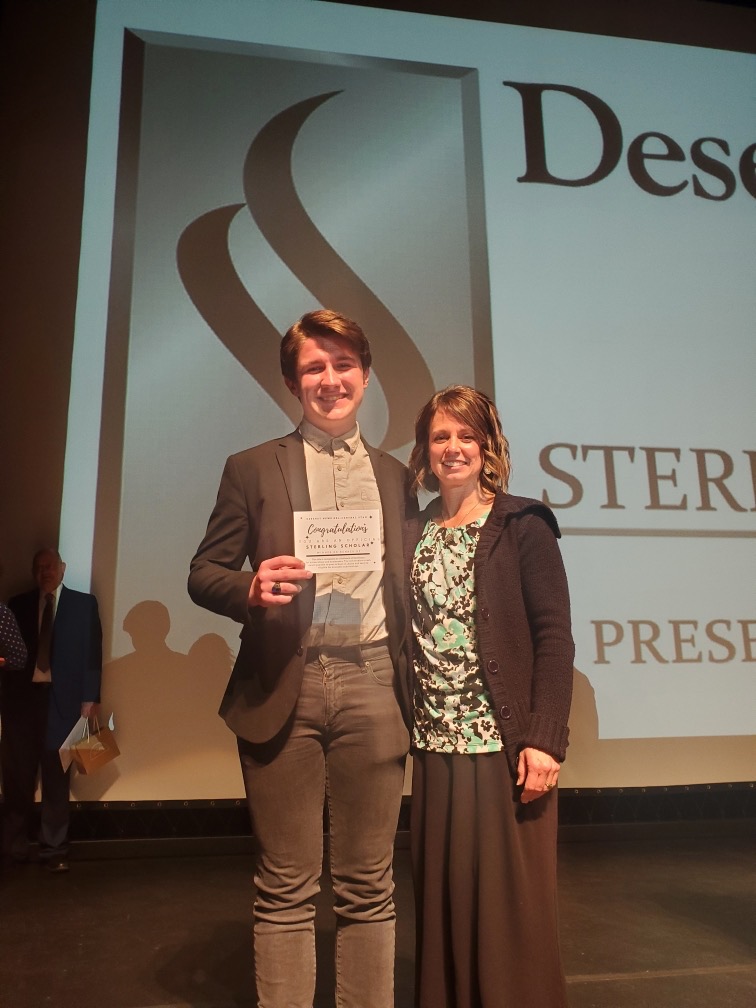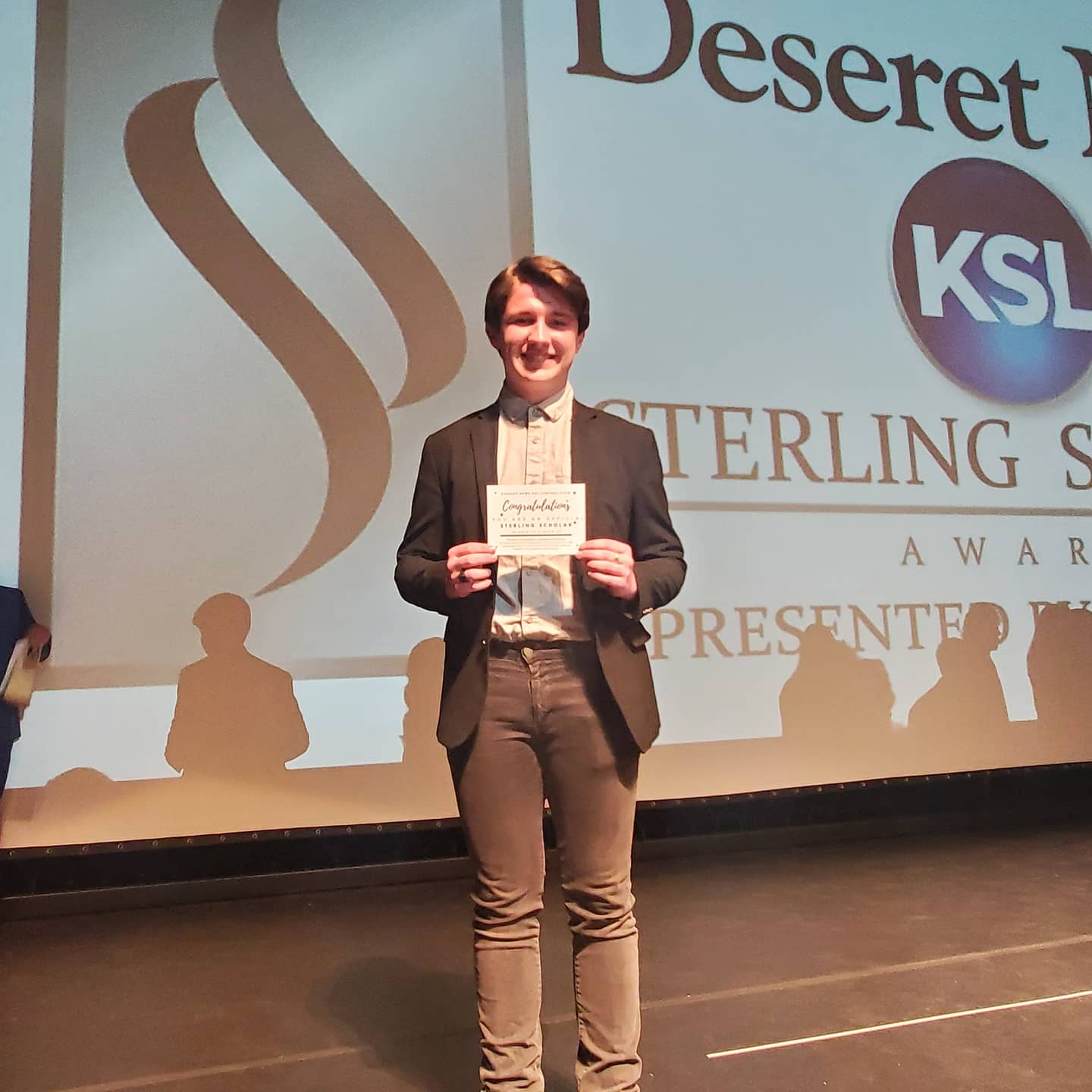 -Elena Peterson (WHS Sophomore)
Details

Hits: 322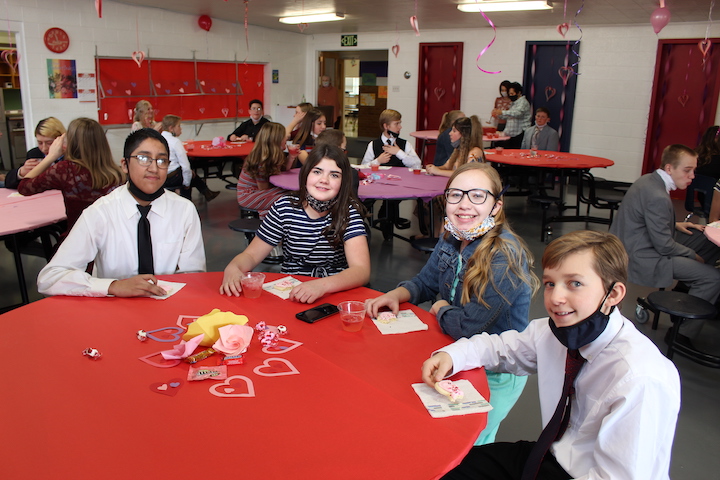 LOVE, VALENTINES, AND COVID
By Timber Giles

There are many things that people think of when they hear the word love.

One big thing is Valentine's Day. They do things like go on dinner dates, dance, watch the sunset, and get gifts like chocolate, hearts, flowers, and more.

On this day people get gifts and spend time with the person they love. (Although single people lay in bed all day and cry or throw things at people on dates!)

Let's just say Valentine's Day is a big thing to many, many people.

This year is going to be different from all the other years. Couples want to go to a restaurant, or go to a dance, or just go in public. They can't do the things they usually do, due to Covid-19 restrictions.

This relates to wearing masks, closing public places, social distancing, and many other things. So they just have to make the best out of a bad situation.

Our school does Valentine's Tea, and we can't do it exactly like we did the past years. We have to wear masks and not have any or very little slow dances. We also can't dance in big groups, mostly line dances.

Love is a big thing to people so let's say COVID has changed a lot about it this year.
Details

Hits: 373
On February 26th 2021, in Biology we learned about genetics. We learned about pigeons on how these pigeons get their colors from their parents and from their grandparent. We also talked about how they can be trained for racing, we also talked about how soldiers used these pigeons to deliver messages back to their camps to notify other soldiers for help, information, etc.
-Dyrce Pelicano (Sophomore)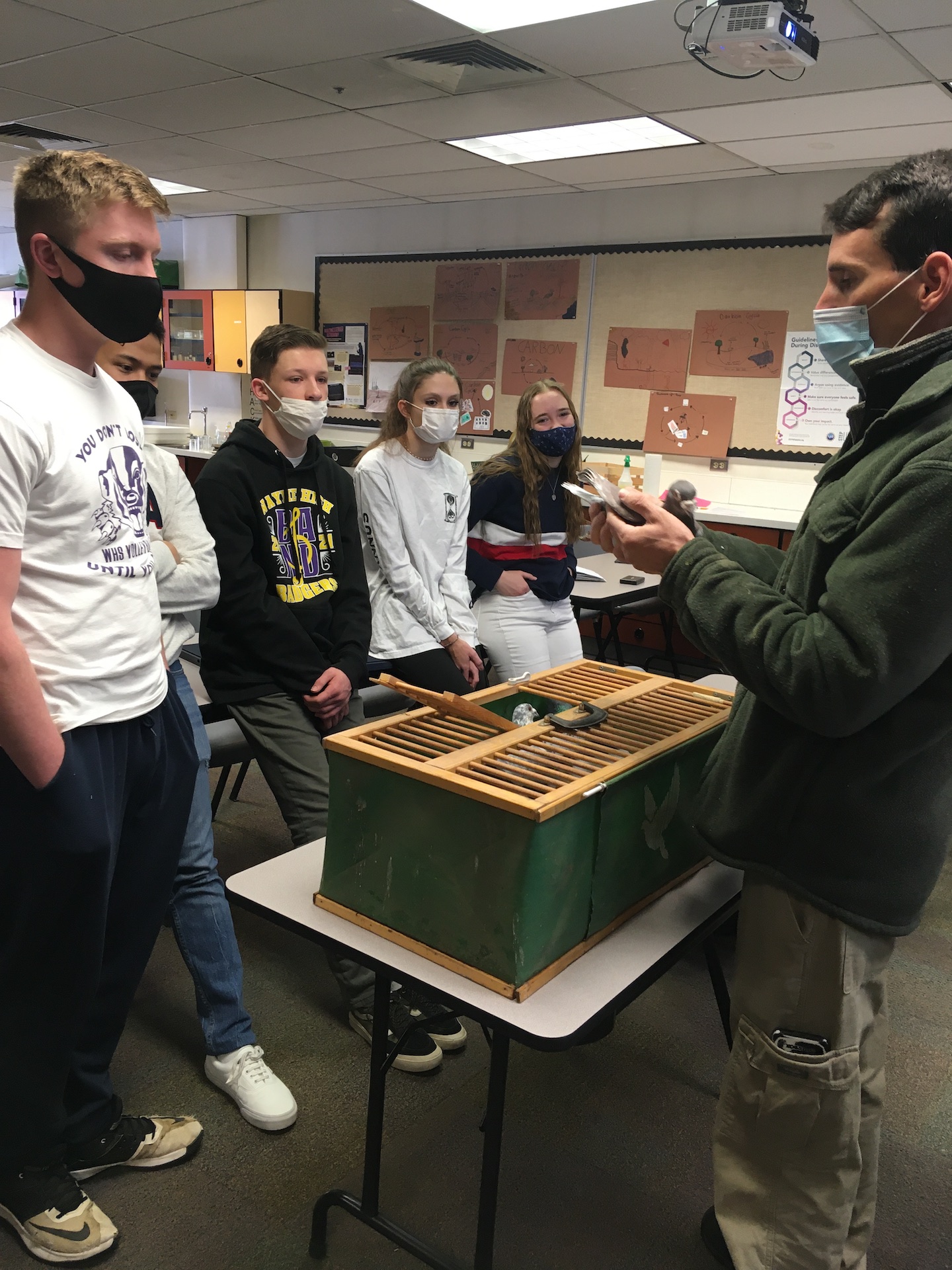 Details

Hits: 360
On Wednesday February 17th, was the day of the play-ins for region. Wayne played Escalante at home. This game would decide what bracket they would be going into for region. Wayne won against Escalante 59-35. On Friday the 19th, it was the first game of region, and Wayne played Milford. This was a pretty good game, but the Wayne girls fell behind in the first half, making it hard to catch up in the second half. Wayne played super hard the second half and caught up quite a bit but it wasn't enough. Wayne ended up losing to Milford 54-40. For the second day of region the girls were going to be playing for 3rd and 4th place, and would be playing Valley. These teams played each other 3 times before, Valley winning one of them and Wayne winning the other two. This was a close game, not really one that had been in head for too long. Valley had out scored Wayne in the first quarter, but Wayne kept up with them in the other quarters. Valley had scored a few at the end of the fourth quarter and they won. Overall for region the Wayne girls took 4th place!
-Savannah Williams (WHS Freshman)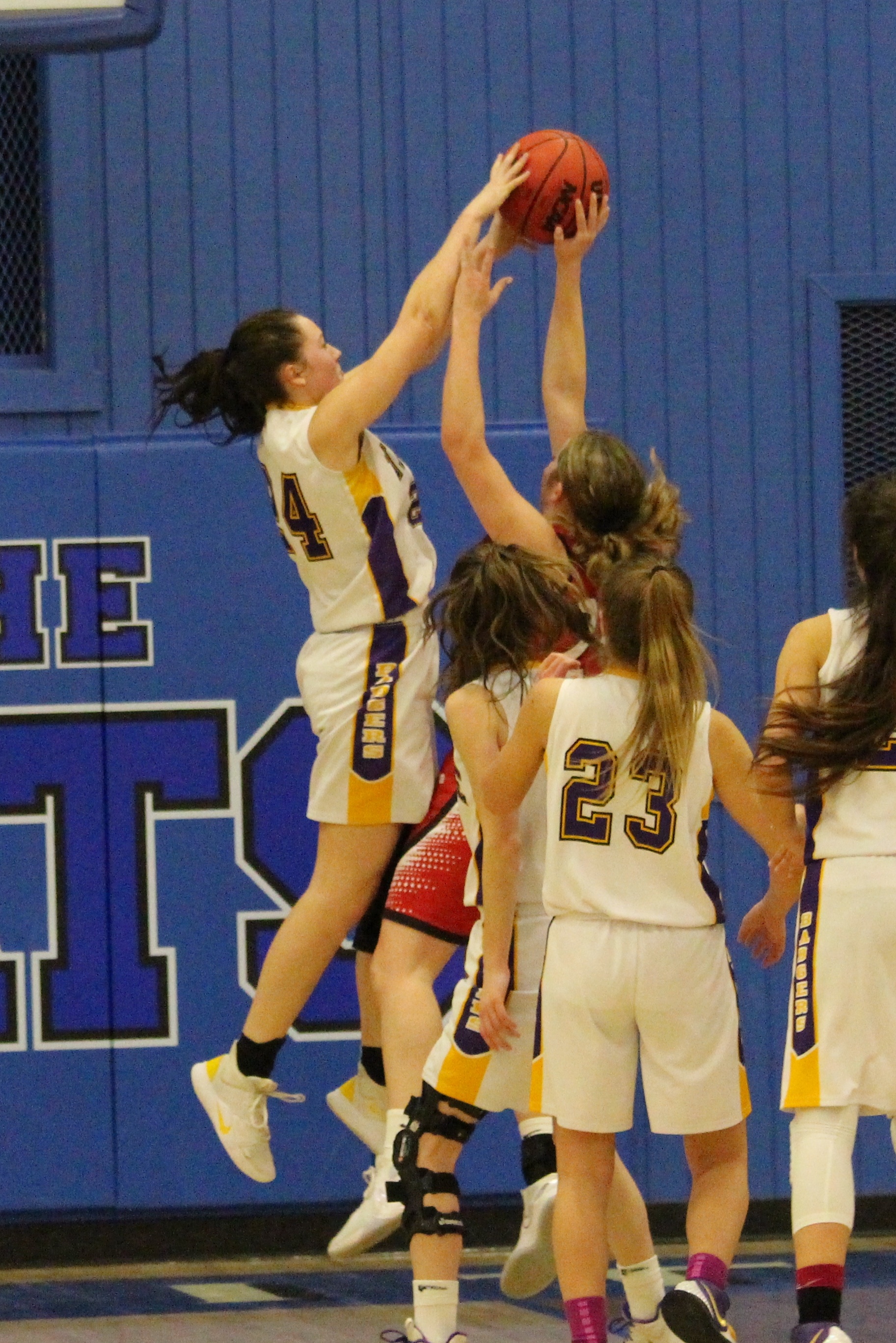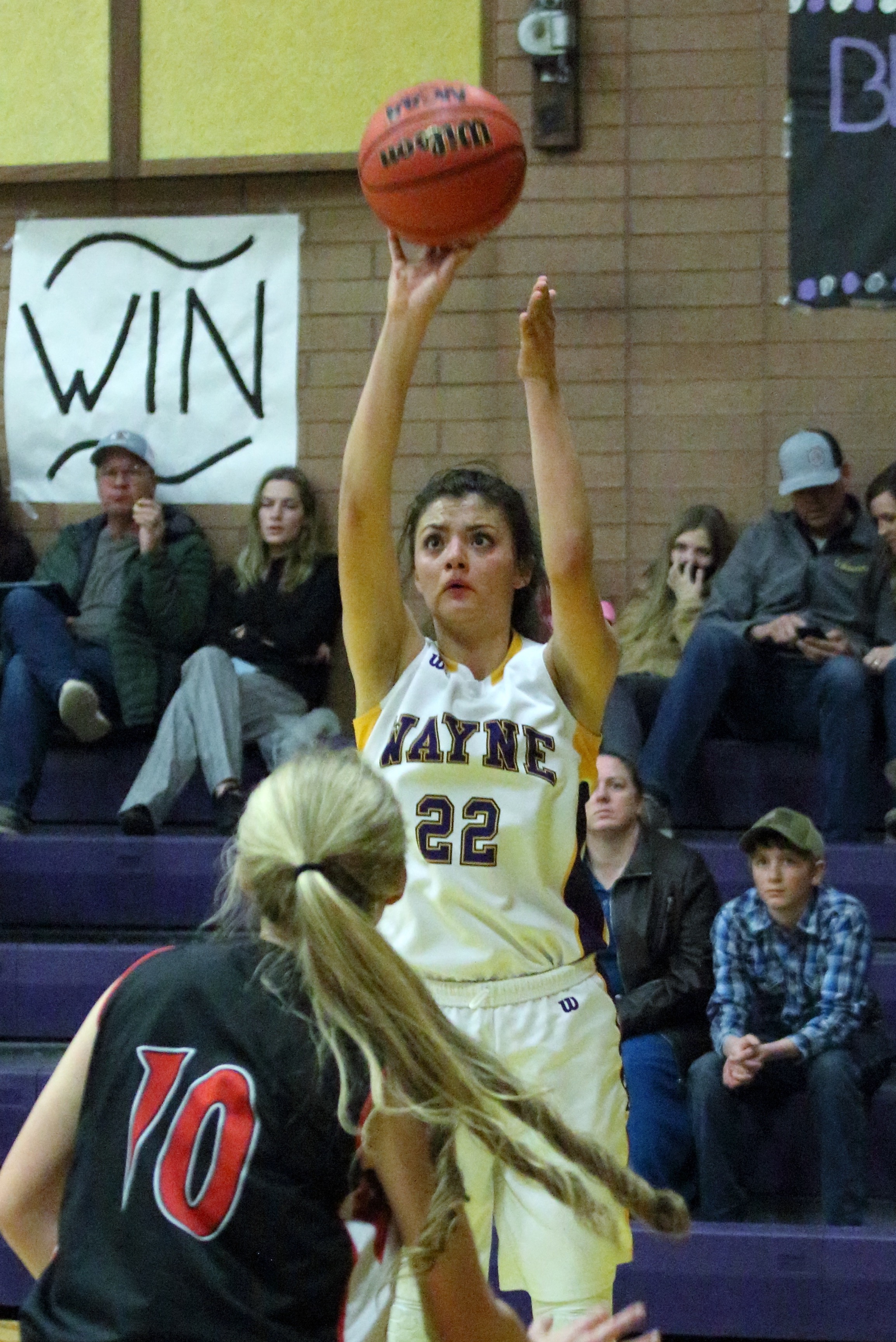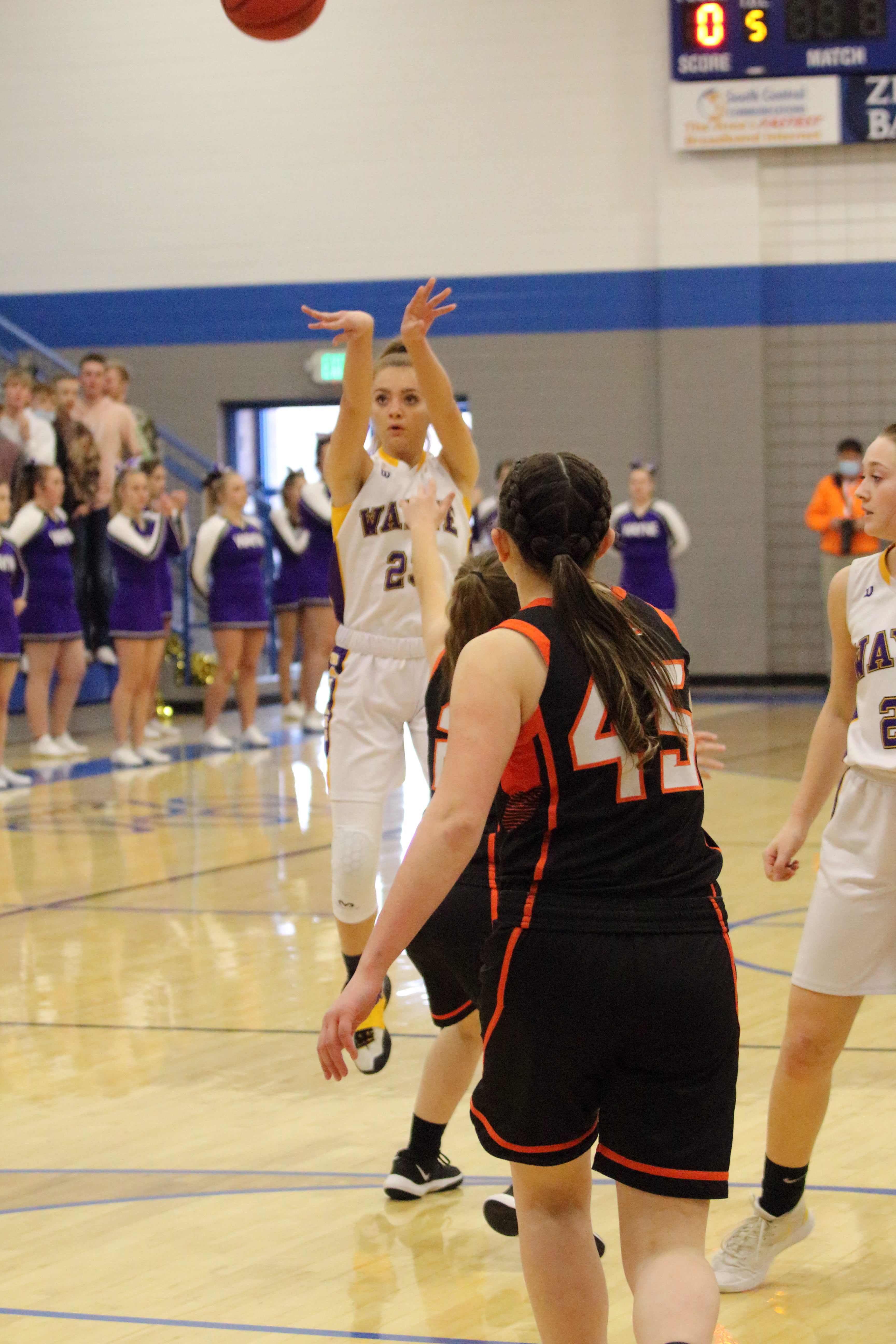 Details

Hits: 356
On Tuesday, March 2, There will be a blood drive in the gym. If you are interested, students please fill out a parental consent form from the office. Don't forget to bring a photo ID.
Parents, family, and friends are welcome! Also, if you need more info, please contact Deborah James.
Bryndis Maw (sophomore)
Details

Hits: 336
Here at Wayne High School, we are lucky to have a gymnastics class. This is a class that we haven't had for many years, so it is very exciting that we have the opportunity to have this class. This class is taught by Mr. Charles (Chuck) Greco, who has taught gymnastics in previous years. His expertise and knowledge of gymnastics has been very beneficial for all of the students in the class. He teaches them about the technique and strength necessary to perform well in gymnastics, as well as the proper stretching and warming up routines that help prevent injury. All of the students have made great improvements since the beginning of the semester, and there is always great excitement from the rest of the class when one student gets a new skill down or does something well. We want to thank Chuck for all of the work and support he gives to each of the students in his class.
~Elena Peterson (WHS Sophomore)