Details

Hits: 1728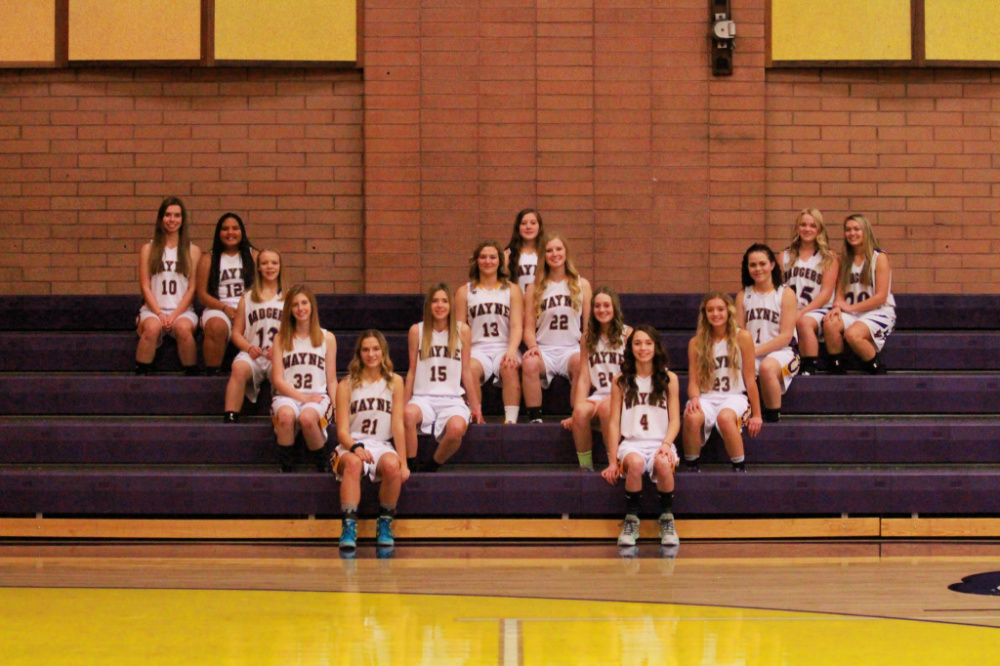 Wayne High School
Lady Badger Basketball Schedule
2022 - 2023
November 18. Friday Wayne vs Whitehorse (SVC). 5:30
November 19 Saturday Wayne vs ICS 6:00
November 22 Tuesday Green River @ Wayne. 4:00 (Varsity Only)
November 29 Tuesday Wayne @ Kanab 4:00, 5:30, 7:00
December 14 Wednesday Wayne @ Valley 5:30, 7:00
December 15 Thursday Wayne @ Piute 3:00, 6:00
December 29 Thursday Wayne @ Tabiona 2:30, 4:00, 5:30
December 30 Friday Wayne @ Altamont 10:00,11:30, 1:00
January 4 Wednesday Panguitch @ Wayne 5:30, 7:00
January 6 -7 Friday /Saturday Sophmore Tourn @ Panguitch TBD
January 18 Wednesday Piute @ Wayne 5:30, 7:00
January 24 Tuesday Wayne @ Milford. 2:30, 4:00
January 26 Thursday Wayne @ Water Canyon 5:30 & 7:00
January 28 Saturday Valley @ Wayne 5:30, 7:00
February 1 Wednesday Wayne @ Bryce Valley 5:30, 7:00
February 9 Thursday Escalante @ Wayne 5:30, 7:00
*Non-Region
February 15 Wednesday Region Tournament @ Home Sites (1st Round)
February 17 – 18 Friday & Saturday Region 20 Tournament @ Panguitch
February 25 Saturday State Tournaments @ Home Sites (1st Round)
March 1 – 4 Wednesday – Saturday State Tournament @ SVC/RHS
Details

Hits: 1319
After the win against the Wildcats the Badgers toed up against the Piute T-birds that bet them earlier in the regular season.
Details

Hits: 1237
Wayne travelled to Monticello to face off against the Buckaroos. After the long busy ride Wayne came out and outscored the Buckaroos 16-12.
Details

Hits: 1399
Last Friday Wayne hosted the Pinnacle Panthers in the first double headeder of the the season. The Badgers had a shut out game. They allowed only 14 points to be scored on them. The only three pointer was scored by Hannah Morrill. Brynnli Nelson and Hannah Morrill lead the team in scoring with over 20 points a piece. The badgers won 61 to 14. Coming off this win the Badgers look to the Bryce Valley game on Saturday. The Badgers record is 7-3. Good luck ladies.
Details

Hits: 1412
After a great weekend at the Oak Tree Inn Tournament the Lady Badgers suffered a tough loss from an old rival. Yeasterday the Badgers fought hard to out play the T-birds, but can up short losing 44-68.