Details

Hits: 298
On Thursday, January 28, the Wayne High Wrestling team went to divisional wrestles in Panguitch and the boys did amazing! The team took 3rd and all eight boys qualified!
Individual placing:
Rayce Jeffery (120) - 2nd
Kolt Pace (126) - 1st
Ryker Grundy (126) - 3rd
Riley Edwards (138) - 1st
Ryker Bradburry (138) - 3rd
Jace Edwards (145) - 2nd
Marcus Wilson (152) - 1st
GOOD JOB BOYS!!!
Created by: Bryndis Maw (sophomore)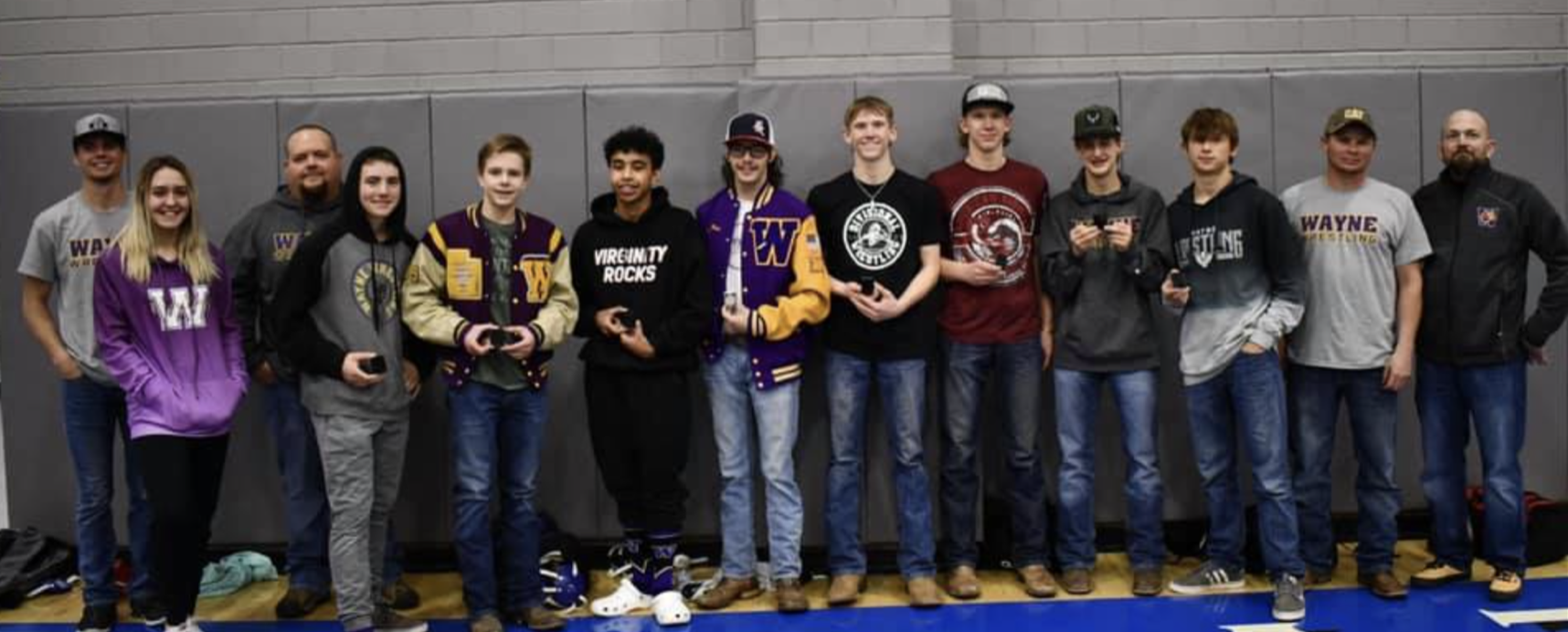 Details

Hits: 726
This was a great wrestling season and our wrestlers fought hard. We want to congratulate them on a season well done. We would also like to give a shout out to the coaches and parents as well for the awesome support that these boys have received throughout the season.
Wayne places 4th at State
Wade Jefferey -1st
Jacob Oldroyd - 1st
Mason Wells - 1st
Jesse Peterson -2nd
Daniel Ayala - 2nd
Trevor Barlow - 4th
Jace Edwards - 4th
Kash Beeler - Participated
Aaron Saunder - Participated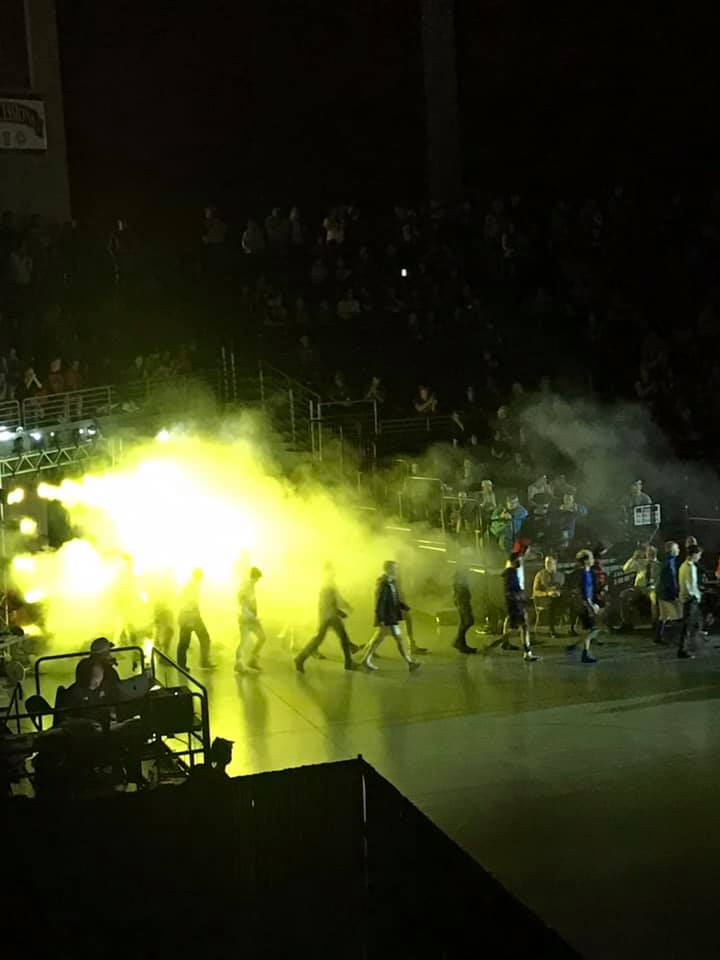 Details

Hits: 715
A big shout out to a job well done to these amazing boys. They have worked hard this wrestling season and traveled to region 2/1. They wrestled hard and took home 2nd place. The coaches are amazing and deserve a big thank you as well. Good Job!
Wrestling 2/1
Wayne @ Region in Juab
Wayne Took 2nd
Jesse P 1st
Aaron Saunders 3rd
Kolt P 2nd
Wade J 2nd
Kash B 3rd
Trevor B 1st
Mason W 1st
Jace E 2nd
Jacob O 1st
Daniel A 1st
Details

Hits: 941
Over the weekend the Badgers took to the fights at the SVC. With the new 6A classification has changed where all the schools are now classified Wayne has lost good competition in the state title fight. Altamont and Duchese have both been moved to the 2A classification leaving Monticello the lone powerhouse of the state. Wayne competed well but could not overcome the power of the Buckaroos. They fell flat and came in a close third behind Panguitch.
Details

Hits: 795
Over the weekend the Badgers ventured to Price to face off against Region 19 and 20 on their ride to a state title. Wayne over all competed well. The team as a whole came in second falling behind the Monticello Buckaroos.